He was in a national tournament competing against some of the best in the nation…
Winning close matches – 1 point match, 2 point match, OT…
When his brother/coach turned to him and said one thing that changed everything.
Next match he took his brother's advice…. and shredded his highly-ranked opponent.
Next match (and a gentle reminder from big bro)…same result.
The rest of the tournament was a continual repeat of this process – using his brothers sage advice and as a result, dominating his opponents from start to finish.
Here's what his brother said, that made all the difference:
Why aren't you using Randy's powerful Inside Series system?
Once he did, wrestling became as easy as falling downhill for him.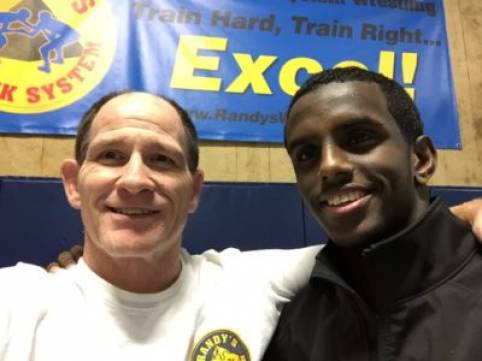 State Champ and Summer Camp Counselor Ana Abduljelil
This summer, your youth wrestler can gain an (almost) unfair advantage over your opponent – right from the whistle…and start to master Attack System Wrestling
Do this instead of getting short-circuited!
Attack System Summer Youth Camps: The key to your young wrestler's long- term success
Summer Youth Takedown Master Camp, July 6-8, 2023 (Grades 3-6 in Fall 2023) (Resident/Commuter Camp)
Learn the Three Step Process to getting more Takedowns!
Summer Youth Mat Machine Camp July 10-12, 2023 (Grades 3-6 in Fall 2022) (Commuter Camp)
This summer you can set your wrestler on the path to long-term success
Summer Younger Youth Skills Camp, July 13-14, 2023 (Grades 1-3 in Fall 2022) (Commuter Camp)
This is your chance to learn critical skills that last a lifetime
These camps will unquestionably accelerate your wrestling performance. But just in case you're not convinced – here's my personal assurance to you: