The Exclusive, invitation-only program for the Dedicated High Performance Attack System Wrestler
Attack System 

Gold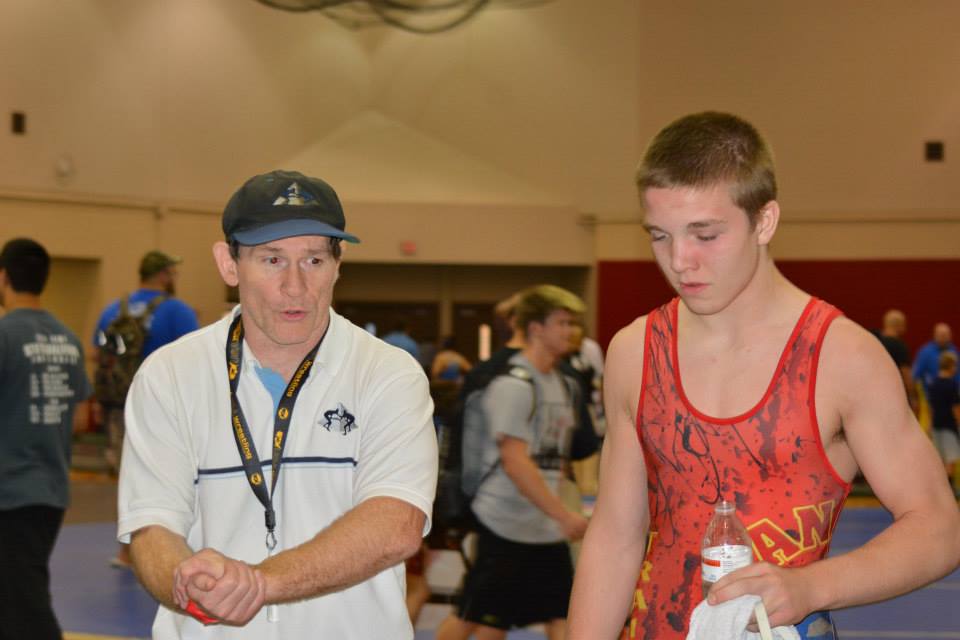 This is Your Personal Invitation to join me and gain your membership in Attack System 

Gold

 
Attack System Gold is a unique opportunity for a select, and limited group of athletes who are ready to go All Out – Attack System Style.
You've seen enough by now to know whether you want to:
Win using this powerful system

Train here throughout the season – gain automatic entry Every Time I open my doors (no more signing up for each program separately)

Become one of a select number of Attack System Insiders – with many special perks as well.

Extra members-only sessions designed to help you master this system faster than ever thought possible.

Many many special bonuses (see the list below)…including some that haven't even been created yet.
Get my most personal attention, including:
special member-only sessions

inside track to every new training

extras available only to you and the other insiders

my personal attention and guidance on everything from weight management, strength assessment and training, goal setting, mental edge training, and, of course, charting your quickest path to greater success.
How does 

Gold

 Membership work?
Gold membership is offered on an annual basis.  Your membership starts September 2023 and runs through August 31, 2024.
You will have the option of making one yearly lump sum payment, or making payments throughout the year.
A small deposit will hold your spot – then another payment isn't due until the first week in September.
---
What all do I get with Gold Membership?
Here's what's included with Membership
There is so much here that I need to make a list.  I will start at the top, or, the beginning of the Attack System Gold season.  
---
Automatic Entry into the following core Attack System programs**:
Attack Club East (Fall Club) : [Value: $340] 
Both Fall Camps: [Value: 

$288

 (regular price is $169 per camp, $50 both camps discount)]
Small Group Training – our in-season program [Value: $680]
Club Simpson Elite: [Value: $425]
Both High School Summer Camps: [Value: $800 ($450 per camp, $100  both camps discount)] 
Both Attack System Premier Events: [Value: $700]
**Current Value: $2893.    $3233
**Prices based on 2024 projections
Wait, there's more…
Extra benefits available only to 

Gold

 members
Your full athlete personal evaluation (mental edge, physical strength assessment, alpha weight evaluation, goals assessment +

path to success workbook

.  This is a highly personalized 2 hour session  [Value:  at least $150, probably worth twice that].  

This will be one of the very first sessions conducted through your Attack System Gold Membership, so we can chart your path to greater success.
Your 7% or less Body Composition Guide

4 1 hr Personal Training sessions (Value:  $80/session = $320)

Handfighting Extravaganza DVD (Value:  $69)

Attack System Wrestling from neutral/feet combined DVD's [Value:   $118]

Mental edge workshop [Value:  $99]

Special Attack System GOLD Gear (exclusive fight shorts and shirt). [Value:  est $150]
Access to exclusive advanced Gold Member-only training sessions, including:
Gold Members Advanced Hand-fight session (Gold exclusive) [Value:  $79]

Game of Throwns Advanced [Value:  $79]

Inside Series Workshop (Gold exclusive) – focusing on relentlessly getting to our most powerful series [Value:  $79]

High level strategies bonus session [Value:  $79]

Your detailed Fargo Champions Path

Access to every program I offer this year 
a treasure trove of Bonuses that will be announced later
These new features add a total value of at least $1064.

Altogether, Your Attack System Gold membership is valued at $4297.
Here's the good news, however…
You can join me for only $2548 (it works out to $49/week for 52 weeks, if it starts September 1.  If it starts later than September 1, whatever arrangement works for you).


That's nearly 40% off!
Even better: you can hold your spot RIGHT NOW
---
How many athletes will be invited?
I want to make absolutely sure that every young man in my program is given the maximum amount of personal attention needed to help him make the greatest gains and reach his goals.
Because of this, and due to the massive amount of time and personal involvement in helping every gold member athlete, membership is strictly limited.
Perhaps in the future,  I will consider adding more – but my first priority is to you, and giving you everything you need in order to make huge gains in the next year.  So for now, I'm limiting it.
---
Why Launch Attack System 

Gold

?
My goal is to make certain that every dedicated member of this unique training program has every opportunity to grow and flourish, and gain ground quickly.  That's why I'm only taking a handful of wrestlers.  I want to help you get as far as possible – and I'm willing to leave no stone unturned to help you reach your goals.
What are my expectations as a 

Gold

 Member?
Attack System Gold is only offered to the most dedicated, All-In Attack System Wrestlers.  You were selected for this program because of your dedication to this system of wrestling, and to this training.
I am specifically looking for athletes who, when asked, would say this:
This is my home for wrestling training

I proudly represent Attack System Wrestling with my actions and dedication to training

I Wear Attack System Gear (and

not

other trainers' gear in the building) and display it proudly
This is where I encourage my friends/teammates to train

I am planning to win, Attack System Style, next year and in the future!
---
**Update:  
Registration is now Open for Attack System Gold.  Once we fill the spots, we will shut off registration for the year.  I simply refuse to take more athletes than I can give my personal attention to.
Are you ready to make the leap?
Be sure to read through everything here carefully.  I want you to be absolutely certain that this is for you. 
If you have any questions whatsoever, don't hesitate to contact me prior to signing up.
If you are ready to move forward, go to the following link, which takes you to the entry form.  After you read through it…