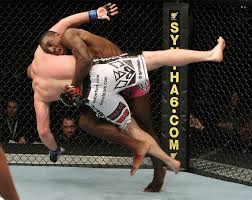 Its hard to believe, but in one month, coaches everywhere will crack open the doors and blow the first whistle signalling the start of the season.
and when that happens, you're either going to be ready to execute a plan on your feet...
or you aren't.
Most wrestlers across this land, will be in the 'not ready' zone, content for life to take them where it will, as opposed to them taking control.
Here's how you can take control of your takedown destiny
In a few short weeks, our accelerated takedown mastery camp takes place.
Athletes who come to this camp will learn our devastating hand-fight system, which leads to domination on your feet…
and being THE ONE in control.
This camp features accelerated technique –  high level stuff – so be ready to train at a champion's level.
Even better….
At this camp you will learn how to internalize wrestling technique faster by fusing your mind with your body.
Want to make the connection…mind to body…so you can quickly incorporate new technique like you've been drilling it for months?
Break bad habits fast and adapt to new ones quickly?