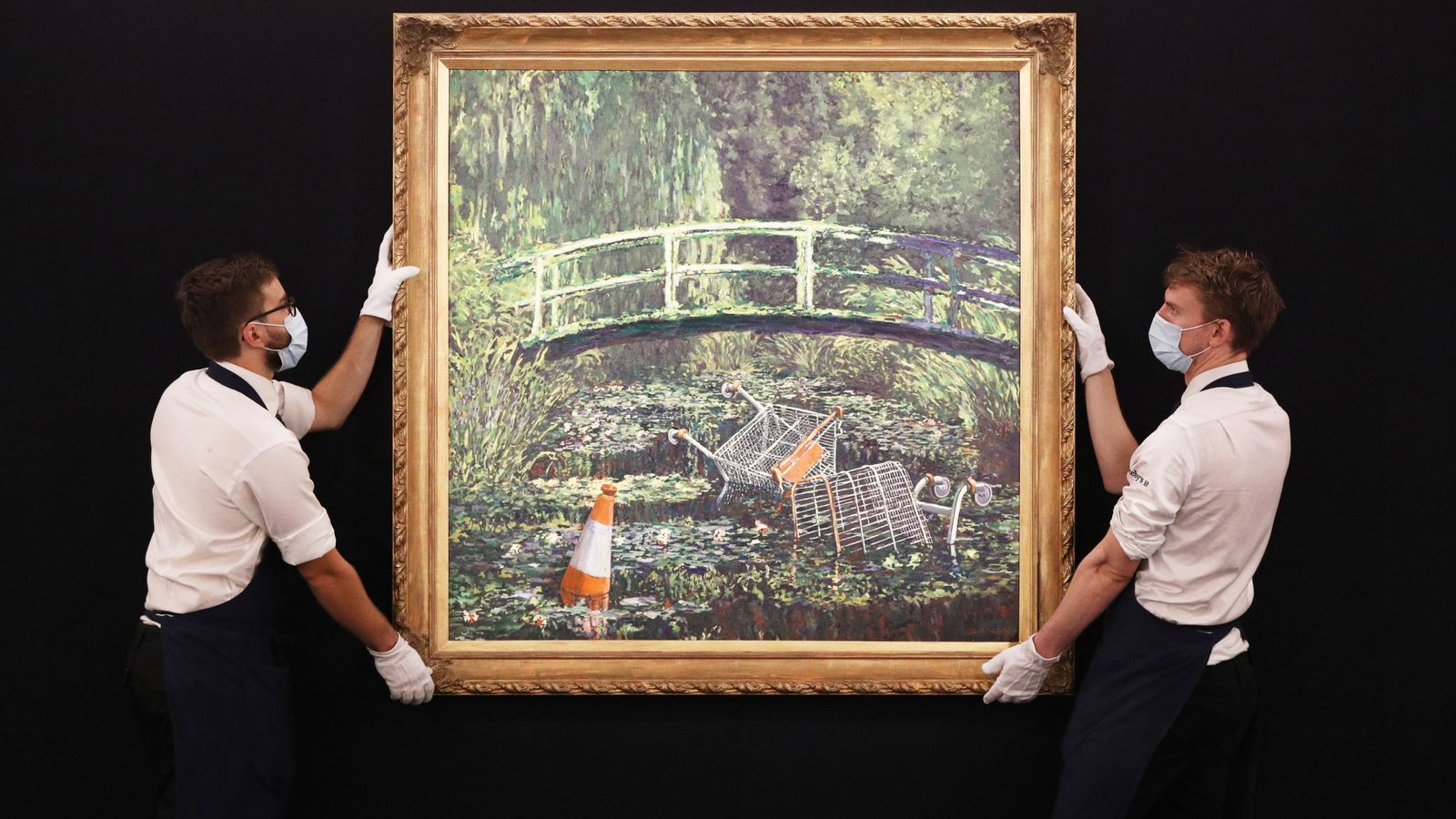 Ever heard of Banksy?
He's a street artist who has sold his works for $ millions upon $ millions...
at times essentially mocking the very industry that he is being enriched by.
Talk about biting the hand that feeds.
For example:  in 2018, a framed copy of his painting, 
Balloon Girl
, sold at an auction at Sotheby's for over $1 million.  Shortly after the gavel came down…
The painting began to self destruct.
A shredder hidden inside the frame, triggered remotely, destroyed most of it.
Now, in most areas of life, the buyer of such shredded works would immediately be demanding for a refund.

Not in the art world.  

Instead, the buyer decided to go through with the purchase….
The painting was given a new name: Love is in the bin….
And the value skyrocketed.
Banksy's latest work, which recently sold for just under $10 million, is called, Show me the monet.   
There's some irony for you.
I'm no Banksy, but I have been known to operate counter to the norms of the wrestling world – often utilizing methodologies and techniques that exploit the common, most popular methods used by the masses – all to the benefit of my students.
This includes my approach to teaching a powerful system of wrestling, as opposed to the usual hodgepodge of moves.
My attack system philosophy also differs greatly from the most commonly used approach in the sport – the wait and see what happens method of wrestling.
I will be opening up new training opportunities in the next few days, so keep an eye on your inbox.  In the meantime, go here to learn about me, as well as my system, and philosophies, of wrestling that run counter to the norm.

Randy