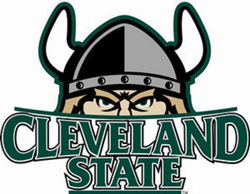 On March 30, Cleveland State University voted to no longer fund the wrestling program, and instead, add Lacrosse.  Fortunately, we have recently gotten word that CSU has reversed course and wrestling has been saved.  However, this should act as a wake-up call to all of us.
Let's start with Lacrosse.
If you are asking yourself why an Ohio college would pick up a sport like Lacrosse, let me throw some descriptions your way:
Exciting

Fastest growing sport

Inexpensive

Will bring in fans
These are all descriptions being used when describing Lacrosse.

Don't we wish these very same things were being said about our sport!
In the future, the very survival of wrestling could well depend on that very factor…yet here we still sit, stuck in the mud accepting what we've currently got.
And I know my thoughts may alienate a lot of people, but that's a chance I'm willing to take.
My vision for this sport is much brighter than the current reality, because I see a path to wrestling being
that sport.

The sport that is so exciting you don't want to miss it.

Athletes who attack relentlessly, constantly putting the opponent on the defense and pushing the action.
If that sounds familiar to some of you, its because I've been pushing this up-tempo style for years now and training athletes to do so through my Attack System.
Its the way I believe matches should be wrestled, and its what I believe is the key to the future of our sport.
If athletes everywhere attacked relentlessly, how much fun would our sport be to watch?  Even better yet, how much more fun would our sport be for athletes competing in it?
Now, rules committees from college on down to high school have to get on board as well.  It can no longer be good enough to accept a boring, stalling wrestler being a champion.  We want people to look at a wrestler and say, "That's why he's a champ – because he attacks relentlessly!"
On the college level, some of the rules changes that would help are:

Bring back the 1 second near fall like it used to be, rewarding athletes taking chances on top

Don't reward riding time points unless near fall is scored (thank you to my friend Coach Jason for that one)
Take a point every time someone goes out of bounds.
Eliminate the horrible 4 point defensive lineman stance (if you get in it, you have 3 seconds to attack or you are stalling)

Eliminate stall tactics such as grabbing fingers and other blocks that don't lead to an attack.

That's just a start.  I'd like to hear from you if you have more rules changes that you feel would make the sport more exciting.  Send me an email and let me know.
My wrestling friends, we have to push the action!  Let's not wait until its too late!
I often ask myself, Is the wrestling world ready for this attacking system of wrestling?  If you'd like to read more about it, click the button below and read all about it.